YOUR WRITING & SELF PUBLISHING BESTIE
GHOSTWRITING
So, you have this amazing book idea, but you're too busy to get it out on paper! Long gone are the days when hiring a ghostwriter has a negative connotation.
Trust me, after ghostwriting over 30 books for clients, I know what's causing you to freeze, I understand your hesitations, and I can maneuver around your uncertainties. Together, we will merge your knowledge and experience into a passionate, palatable read for your audience. We will breathe life into your ideas whether you have a draft, extensive notes, or just the spark of something fantastic!
I've been honored to assist esteemed professionals, thought leaders, and entrepreneurs with effectuating tremendous value to their brands and clientele, while at the same time delivering a note-worthy product they leverage for growth, visibility, and a bigger bottom line.
Are you ready to do this?
INVESTMENT:
Starting at $25,000
SELF-PUBLISHING
Congratulations! You've done the hard part; you've written your book! Now what? That's where my team steps in. We will connect the dots of self-publishing for you with this turnkey service. And the best part... YOU keep all rights and royalties! With over two decades of ghostwriting, editing, and self-publishing experience, we won't steer you wrong.
This service includes:
Three full edits using the tracked changes tool
Professional interior layout
Professional ebook layout
Full-color cover
Book synopsis
Unique ISBN and barcode registered in your name
1 Flyer for social media marketing
Amazon KDP Upload (Paperback & Ebook)
A custom shortlink for the book's Amazon page
Amazon author page
Author website*
Author photoshoot*

*upgrade available


INVESTMENT:
< 10k words ... $1,749
10k-30k words ... $2,149
30k-60k words ... $2,499
60k-90k words ... $2,999
Let It Flow Consultations!
Your thoughts are all over the place, but you have a story to tell. I will simplify the brainstorming, outlining, writing and editing processes. We will spend 60 minutes analyzing your technique and writing strategy to create a realistic working timeline. I will produce a 5 slide presentation with timeframe and direction guidelines to keep you on task.
AUTHOR COACHING
Let The Writing Begin!
We all need a little push in the 'write' direction. If you have already begun writing, yet your thoughts are not flowing…you need to Write With Carla!
I will guide you through the writing process to hone your style and efficiency by:
Pow Wow where we craft a solid outline
Develop a writing/interviewing calendar to keep you on schedule
Bi-monthly coaching calls and emails for check-ups on progress
Texts on designated writing days to remind you and hold you accountable
Content critique
20% Discount on Self-Publishing Package
INVESTMENT: $500/Month
Let me help you!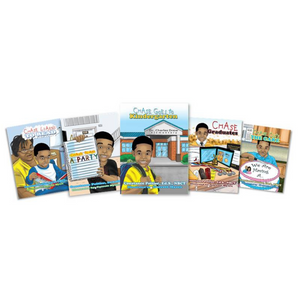 CHILDREN'S BOOKS
Your imagination is more vivid than most and you want to bring your creative genius in front of a younger audience. Let our team take care of you! Our illustrators will bring your story to life!
 This package includes:
A full edit
Illustration storyboard
Original main character sample sketch
Full color illustrations
Full color cover
Format for print and ebook
1 Flyer for social media marketing
Amazon KDP Upload (Paperback & Ebook)
INVESTMENT:
$2,350 (up to 12 illustrations, 24 pages)
$2,850 (13-17 illustrations, 34 pages)
LEARN MORE
PROOFREADING
You are a good writer and you are proud to present your book to the world! Except... you're smart enough to know you need another set of eyes to double check that your i's are dotted and t's are crossed. Trust the Write With Carla team to check your document for minor grammatical errors and content inconsistencies.
INVESTMENT:
2.5 cent per word
BASIC EDITING
You've done a good job getting your ideas on paper, but you need a little help with the grammar and flow. Let the Write With Carla team search your manuscript for grammatical errors and inconsistencies. We will also check the character development, if necessary, as well as make sure your message is cohesive overall.
INVESTMENT:
< 30,000 words, 3.2 cents per word
> 30,000 words, 2.8 cents per word
> 60,000 words, 2.6 cents per word